Det er os en stor glæde at vise Jens Kampmanns udstilling "Livet i Skoven".
Jens Kampmann er født og opvokset i kolonitidens Østafrika. Han har rejst i store dele af verden.. Til udstillingen "Livet i Skoven" har Jens Kampmann malet billeder i store formater med smæk på farverne. Serien "The Big Five" skildrer med et udtryk hentet fra storvildtjagt fem ikoniske træer og træsorter: Yggdrasil, Ambrosiusegen, bøgeskoven, babobab-træet og de prægtige Redwood der vokser i Californien.  Som altid er der en underfundighed og flere betydningslag i Jens Kampmanns malerier.
Jens Kampmann er cand.mag. i kunsthistorie og engelsk og tidligere lektor i billedkunst på Aalborg Katedralskole. Privat bor han sammen med sin hustru i Halkær Bredning.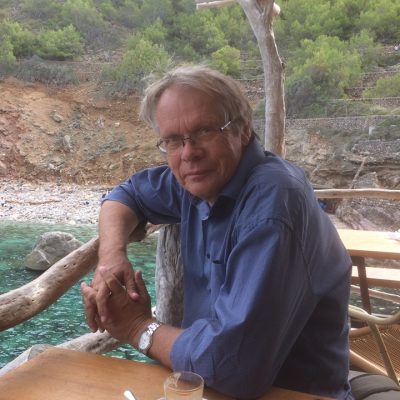 Billedgalleri
Jens Kampmann: Livet i Skoven
KONTAKT
Galleri Blæst – For the Joy of Art
Klithusevej 25
9240 Nibe
5071 0511
christine@fjoa.dk 
ÅBNINGSTIDER
Lørdag-søndag klokken 11-17.
Vi holder åbent efter aftale. Ring eller skriv til os.
MobilePay: 83 90 29